/Emil Svensson
This year I've built an interactive storybook for children.Read more about Bockarna Bruse.
(20/8 -13)
I'm building a site that'll make your teeth shine white! Learn all about teeth bleaching!
(24/3 -12)
Hi! Check out the two projects I'm working on right now:The first is the awesome game: f1 2011 Race Track. A free beta version is downloadable now. My second project is two swedish sites about mosquito repellent on myggmedel.nu and a infosite about eye surgery on ögon-laser.com. Welcome to visit!l
(8/4 - 2011)
Göteborgs finest cover band Lunbytunneln played in the hot summer night at Språkcafét, Göteborg.
(16/7 -10)
Visit my new site www.f1-game-download.com where you can download my latest F1 2010 games for free. There you can also follow the progression av this remarkable racin game. From now you can only find my games at www.f1-game-download.com. See you there!
(1/7 -10)
Download PC Game F1 2010 Valencia
Download F1 2010 Europe (Valencia) Pc Game (8,4 Mb). Choose your driver and drive the Valencia circuit. Perfect practice for the race this weekend. Ugly but fast!!
OBS! Your computer may think this game is a virus (due to the much to popular game engine...) but I've scanned it with both Aavast and F-secure and it's 100% virus free. Please contact me if you want more information.
(20/6 -10)
Listen to and watch my new song "Log out/login".
(5/4 -10)
Download PC Game F1 2010 Malaysia
Download F1 2010 Malaysia (2,7 Mb). A new indie game I've made where you drive a F1 car at the Sepang Circuit... Ugly but fast!!
Try also Australia 2010 (blue) and Bahrain 2010 (red).
.
(29/3 -10)
Concert on Saturday!
(8/3 -10)
Listen to new Tongångarne songs
Digitalised big band music - we love it!
(9/2 -10)
Vildbas goes Youtube!
You can now see films from Vildbas.com at youtube! Just search "vildbas" and you can choose between Jazz poems, Nicke P short films and the newly animated series of "Inte Gration".
(22/11 -09)
New Jazz Quartett recordings!
Listen to some new recordings at "Emil's music".
(11/8 -09)
Lundbytunneln Live!
Lundbytunneln was recorded during a wedding gig this summer. Turn on your car stereo and listen to some of the songs.
(9/8 - 09)
Sunny summer!
Vildbas.com and Nicke P wishes you all a merry merry summer and celebrates the top season of the year by making a new film with Nicke P! Have a sunny summer!
(15/6-09)
Joymakers plays at Göteborgsvarvet!
Dixie band Joymakers is now ressurected and plays on May 16 (Saturday) on Gothenburgs semi-marathon. They'll be playing att Säldammsbacken (Slottskogen).
(11/5 -09)
Rubiks Kub plays at Culture Event!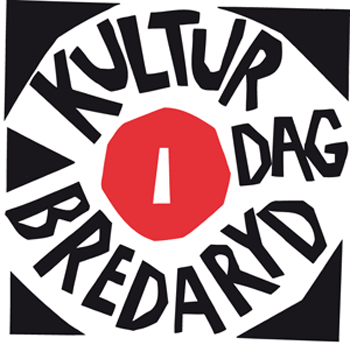 Jazz quartett Rubiks Kub plays on May 3 in Bredaryd, Sweden!
(26/4 - 09)
Room needed for film shooting!
Do you want to have Kafka's "Metamorphosis" shot in your apartment?. A new film version of the classic story is being made in Gothenburg, Sweden. Click here for info!
(14/3 -09)
February concert: Tongångarne!
February Concert with Tongångarne on February 35th! Film!
(13/2 -09)
Jazz quartet "Rubiks kub"!
Jazz quartet Rubiks Kub plays 16:00 in Mariakyrkan, Gothenburg (near Ullevi). We play own compositions, jazzstandards och folk music.
The band: Tomas Olsson - Tenor saxophone, Maria Lundin - Vocals and percussion, Emil Svensson - percussion and cymbal piano, Mattias Bolin- Electric Base
Free entrance!
(8/2 -09)
Sunny Day Confusion fre 20/2!
Friday 20/2 19.30 at "Mitt andra hem", Gothenburg. Wonderful pop music with an acustic touch. Check out the band on MySpace. Standard drummer "drum-Erik"'s arm has been injured, so I will play the drums!
(8/2 -09)
"Myren": newest Jazz Poem!
The two minute long Jazz Poem "Myren" can be viewed now in the House. Enter second room from left in the "Room of Seasons".
(7/2 -09)
Coverband Lundbytunneln
Gothenburg local cover band Lundbytunneln is now on the web! No more hiding in the tunnel...
(6/2 -09)
"New" Jazz Poems!
I've added some Jazz Poems to the House. Please visit the library and the room of Seasons.
(24/1 -09)
Christmas movie!
Watch Nicke P´s new short movie!
(17/12 -08)
Inspiration...
Watch Nicke P´s new short movie!
(22/9 -08)
Masquerade!
View the creative creations from the Masquerade "Lord of the Rings: two rings to rule them all".
(21/8 -08)
News! Meet Nicke P!
Meet the new Gothenburg celebrity: Nicke P. You can talk now to him in the forum. Be there or be square!!
(18/5 -08)
What's happening in the House?
Don't miss the total make-over of the House. Can you find all the interactions, films and music that are hidden in the House?
(13/5 -08)
Check out the new Forum!
Take a chance and write something funny in the forum!! Perhaps a göteborgsvits, reflections of your life or, why not, a blazing new Bredarydsvits?
(7/5 -08)
| ögon-laser.com | myggmedel.nu | asbest-sanering.se | f1-game-download.com | rekryteringchef.se | bröstförstoringar.com |